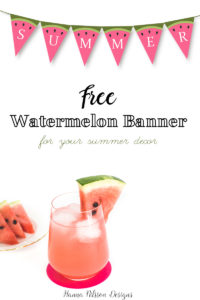 There are few things with more summer feeling than watermelons. We eat so much during summer, my son and I. They're really cheap in the summertime and so refreshing on warm days.
Besides eating watermelon it's a popular decoration. Though usually not the real eating kind. 😉
I've gathered some favorite watermelon decorations and crafts on a Pinterest board. Go ahead and follow it HERE.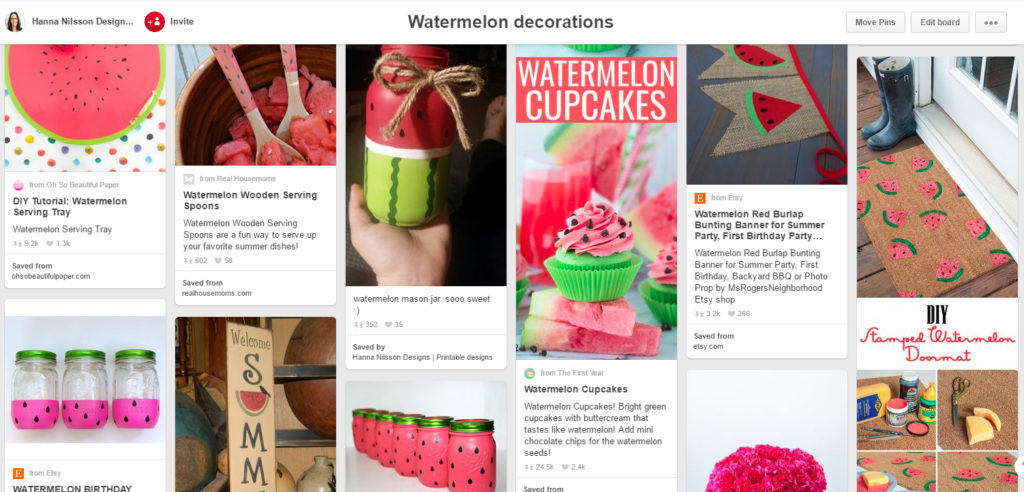 I also have a free printable watermelon banner for you to download.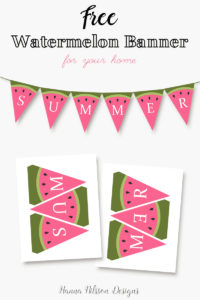 Click below to opt in and get this pretty banner for free!
Yes, you do need to enter your email address in order to access the downloads, but they're completely free. I promise to only send you newsletters when there's new designs added so you don't miss out on anything. As long as you keep suscribing you will also be sent the password whenever it is changed.
If you're already a member, click the button below to be taken to the member's page where you sign in.