April is over for this year and May is finally here. And with it came the sun and warmth <3 We've had the most wonderful day here. The wind has been slightly chille but we've had a clear blue sky all day.
The perfect day to enjoy uor first ice cream of the season. I had to stop by work and afterwards my son and I bought ice creams and stopped by a lake on the way home. An ice cream on a bench by the lake, and watching my son play by the water's edge. Such a perfect moment!
Do you know someone who loves unicorns? My nephew does. These cards are prefect to celebrate the birthday of a unicorn-lover.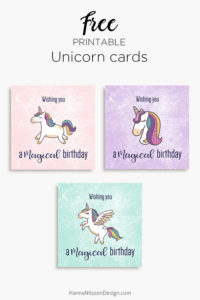 Unicorns are magical creatures. A great match for celebrating magical birthdays of little boys and girls (and perhaps not so small).

Access these cards by clicking below and print right at home.
Yes, you do need to enter your email address in order to access the downloads, but they're completely free. I promise to only send you newsletters when there's new designs added so you don't miss out on anything. As long as you keep suscribing you will also be sent the password whenever it is changed.
If you're already a member, click the button below to be taken to the member's page where you sign in.
Do you love these graphics and want to use them on you own designs?
(This is an affiliate link. It does not affect the price for you.)