Besides running this site, you might know that I'm a teacher by day (and sometimes night, when I have a lot of papers to grade). Two of my collegues, our principal and I just spent two days at an exhibition in Stockholm called SETT (Scandinavian Educational Technology Transformation). We've gone to many great lectures and med tons of exhibitors. So much knowledge and inspiration in one place.
Getting to spend two knights at a hotel and eating hotel breakfast isn't so bad either. 😉
Now that I'm home it's time to think about what events are coming up. Mother's day of course popped into mind. I think our parents' are well woth being celebrated if only by giving them some flowers or treating them to lunch. + of course a card!!! 😉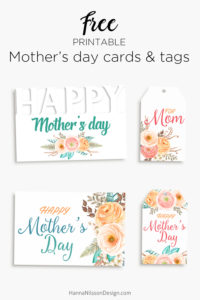 My mom loves flowers. She spent most of her working life as a preschool teacher, but also studies to be a florist and worked in a flower shop for a few years. Soft and happy spring colors and flowers are the perfect match for Mother's day.
Included in this set are two tags, two cards and a Silhouette studio cut file to easily cut out the HAPPY part of one of the cards. You can of course also use scissors or an exacto knife is you don't own a cutting machine.
Join our members' page now and download right away!
Yes, you do need to enter your email address in order to access the downloads, but they're completely free. I promise to only send you newsletters when there's new designs added so you don't miss out on anything. As long as you keep suscribing you will also be sent the password whenever it is changed.
If you're already a member, click the button below to be taken to the member's page where you sign in.
 Do you love these graphics and want to use them in your own design?
(This is an affiliate link. It does not affect the price for you.)