After a year or so of total neglect, I've finally started using my Happy Planner. I was so excited when it arrived in the mail, but I had a hard time adjusting to the format. During this year I've taken it out to stroke the pretty pages many times, but never to use it to plan my days and weeks.
Now that it's finally getting some real love I decided to make some extra inserts in Happy Planner size, as well as A5 and Personal. I neeeed my printable inserts in any planner if I'm going to stick to it.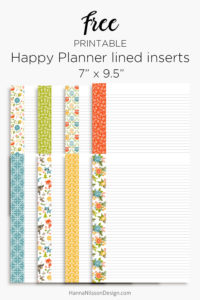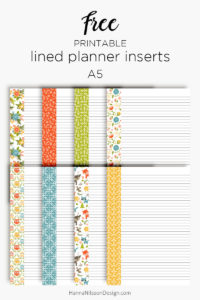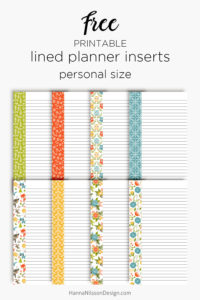 In this set you find 8 lined inserts with a bright and colorful border to punch your holes in. For the Happy planner I bought the hole punch and LOVE using it. For my Filofaxes I use a single hole punch which is kind of a pain, but needing two different hole punched if I were to by them made the cost to great for me.

Aren't those patterns just adorable?!


Sign up now and download right away!
Yes, you do need to enter your email address in order to access the downloads, but they're completely free. I promise to only send you newsletters when there's new designs added so you don't miss out on anything. As long as you keep suscribing you will also be sent the password whenever it is changed.
If you're already a member, click the button below to be taken to the member's page where you sign in.
Do you love these patterns and want to use them in your own design?
(This is an affiliate link. It does not affect the price for you)