The last week of summer break has begun. We're spending it with out two new family members; two ADORABLE kittens. They're both boys and we've named them Pichu and Artemis. The name Pichu is of course from a Pokémon. The name Artemis is from a character in a series of books that Noah loves; Artemis Fowl.
With work starting again next week, it's time to get organized. Today I have a set of planner calendar inserts for you. A set of matching Day on one page, Week on two pages, and Month on two pages. All with very pretty pink flowers on them. They come in both A5 and Personal size too.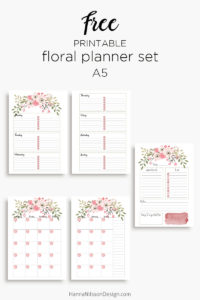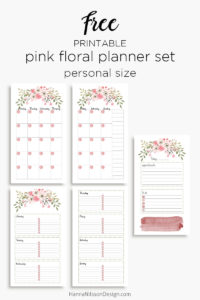 They come in easy to print letter sized PDF files with crop lines. Easy to trim to the correct size for your planner!


Sign up now and download right away!
Yes, you do need to enter your email address in order to access the downloads, but they're completely free. I promise to only send you newsletters when there's new designs added so you don't miss out on anything. As long as you keep suscribing you will also be sent the password whenever it is changed.
If you're already a member, click the button below to be taken to the member's page where you sign in.
Do you love these graphics and want to use them in your own design?
(This is an affiliate link. It does not affect the price for you)